Multimedia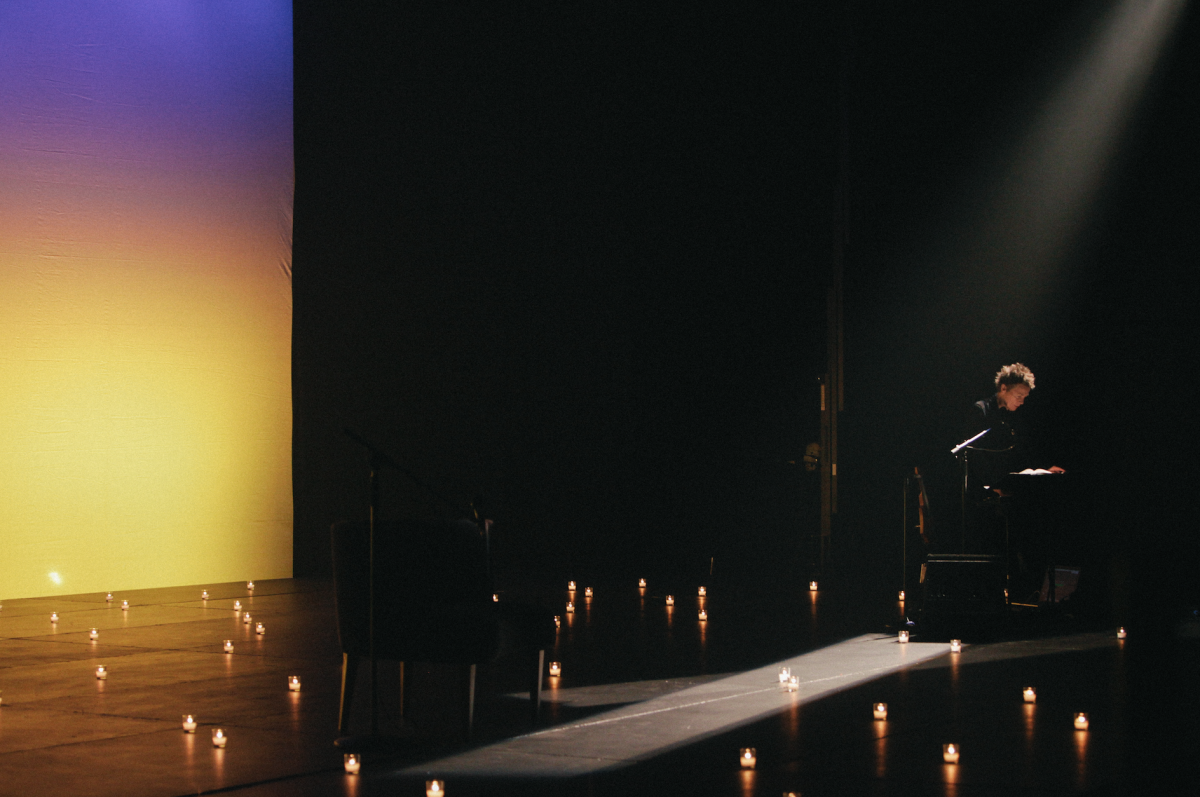 Main Stage
Laurie Anderson
The Language of the Future
March 12, 2015 at 8:00 pm
March 13, 2015 at 8:00 pm
Appropriate for all ages
Main Stage
Laurie Anderson
The Language of the Future
March 12, 2015 at 8:00 pm
March 13, 2015 at 8:00 pm
The Language of the Future
Laurie Anderson
Thursday, March 12, 2015
Friday, March 13, 2015
8PM (70min, no intermission)
"[Laurie Anderson] is the reigning performance artist of her time." –Boston Globe
Laurie Anderson is one of America's most renowned – and daring – creative pioneers. She is globally recognized as a groundbreaking leader in the use of technology in the arts. While known primarily for her multimedia presentations, Anderson has also cast herself in roles as varied as visual artist, composer, poet, photographer, filmmaker, electronics whiz, vocalist, and instrumentalist. The Language of the Future is a collection of songs and stories about contemporary culture and the latest chapter in Anderson's ongoing exploration of the American narrative. Anderson's work continues to evolve as she strives to reimagine and redefine the relationship between reality and dreams, sparking thoughtful discourse among her audiences worldwide.
Brave New Art in Your Inbox
Sign up for email updates and be the first to know when tickets go on sale.
We'll never share your email with anyone.