Music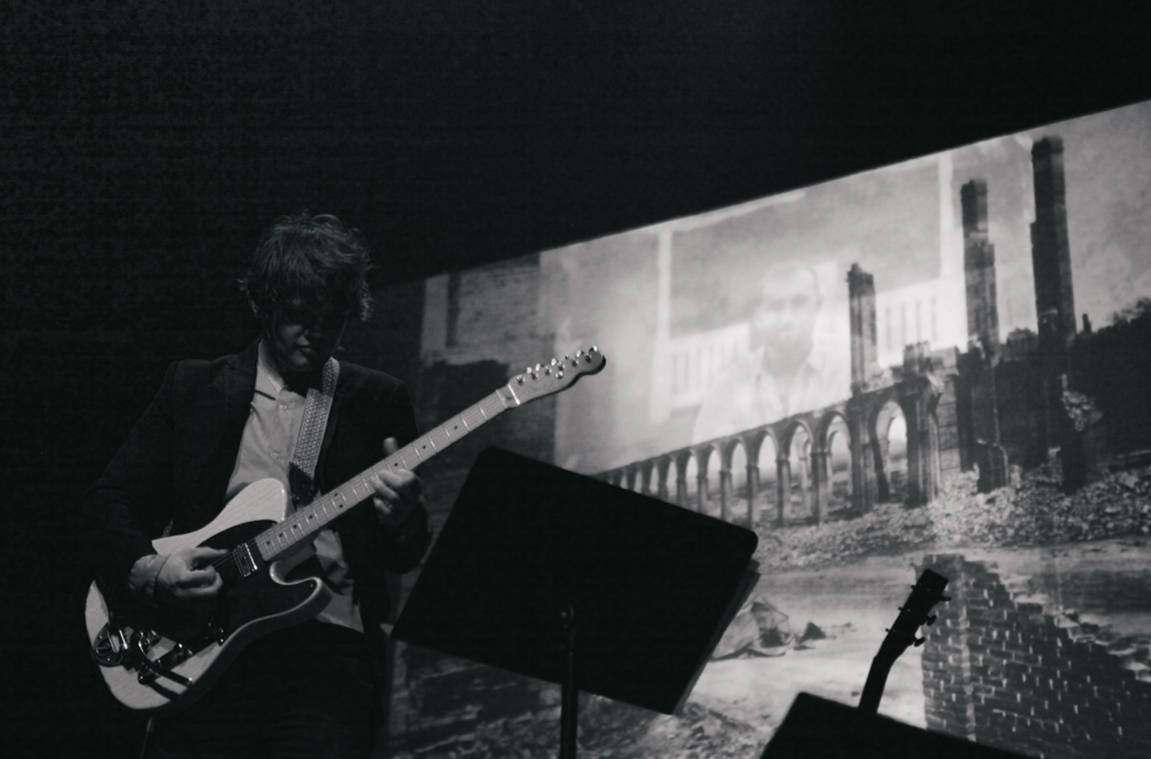 TNT
William Tyler
Corduroy Roads
April 16, 2015 at
Appropriate for all ages
TNT
William Tyler
Corduroy Roads
TNT | Corduroy Roads
William Tyler
April 16, 2015
Doors 6:30pm
Tickets: $10 / 
At the Door: $12
William Tyler is a Nashville guitarist and composer. He spent years woodshedding and touring with Nashville groups like Lambchop and Silver Jews before breaking away to focus on his own version of instrumental guitar music.
The American Civil War has been close to William Tyler's heart since early childhood. So, when he discovered that Duke University had recently acquired copies of two of the most rare and iconic portfolios of Civil War photographs, Alexander Grader's Photographic Sketchbook of the Civil War and George Barnar'd Photographic Views of Sherman's Campaign, he jumped at the chance to create a new work with this material. In collaboration with Duke Performances, Tyler set out on a yearlong journey of history, research, ruminating, revisiting and composing that resulted in the world premiere of CORDUROY ROADS in Durham, NC in November, 2014. OZ Arts Nashville is honored to present this work in Nashville, and to support the journey of discovery and remembrance so beautifully spoken, sung and played by Nashville's own, William Tyler.
2010's Behold the Spirit, William Tyler's first album under his own name, was celebrated by Pitchfork as "the most vital, energized album by an American solo guitarist in a decade or more," and established him as a critical favorite, the picker who, according to his friend and tour-mate M.C. Taylor from Hiss Golden Messenge1 "connects the dots between Sandy Bull, Richard Thompson, Bruce Langhorne, and Reggie Young."
Durham-based cinematographer Steve Milligan received his first camera credit for Stephanie johnes' jumprope documentary Doubletime, which opened the South by Southwest Film Festival in 2007. Since then he has served as cinematographer on eleven feature documentaries, as well as innumerable short form docs, commercials, narrative short films, and music videos. His collaborators include Oscar winners Vanessa Roth and Doug Blush, and Emmy winners Gary Hawkins, Ted Bogosian, and Nancy Buirsky. In 2013 The Record Breaker, directed by Brian McGinn, won the audience award at Full Frame and was recognized at festivals around the world. Steve is currently engaged on films with two-time Oscar nominee Kirby Dick and Durham filmmaker Josh Gibson. Steve is a teaching fellow at Duke University, where he teaches cinematography.
Akiva Fox is one of three artistic directors of Haymaker, a performance company based in Durham. Before that, he spent six years as the Dramaturg and Literary Manager at the Shakespeare Theatre Company of Washington, D.C. He previously staged Nick Sanborn's Lend Me Your Voice for Duke Performances.
Brave New Art in Your Inbox
Sign up for email updates and be the first to know when tickets go on sale.
We'll never share your email with anyone.