Fundraiser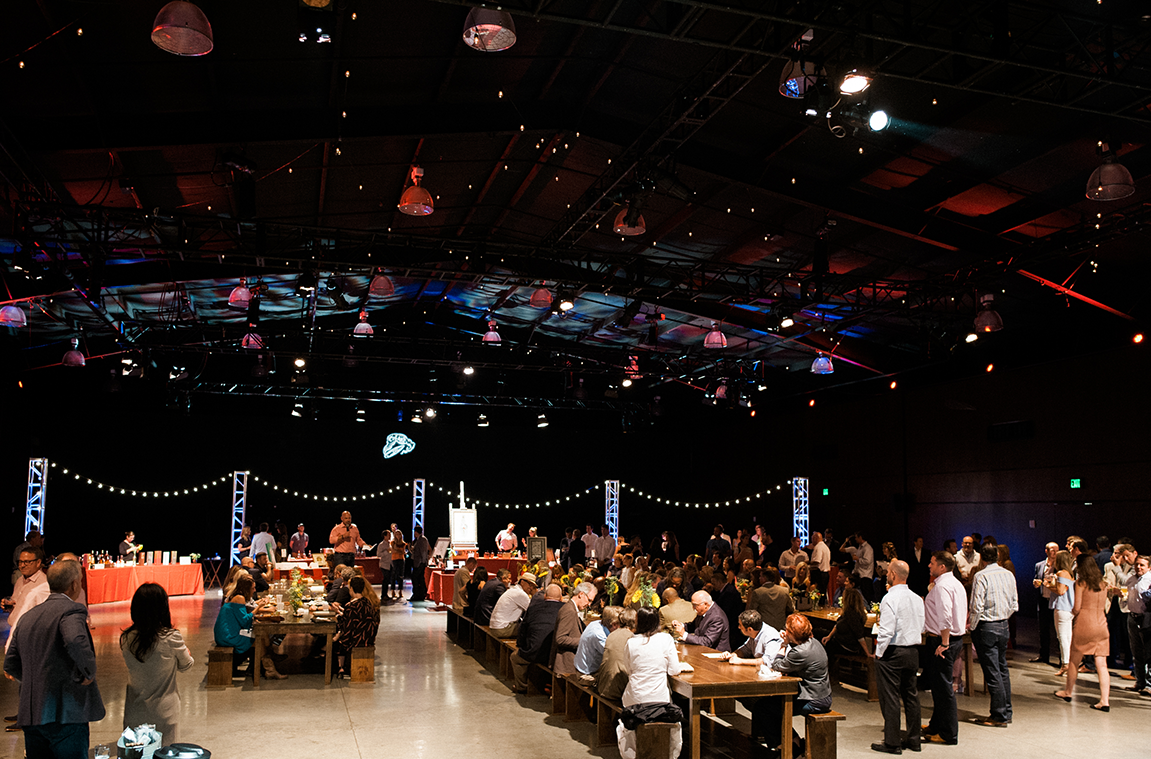 Fundraiser
CigArt 2017
Dinner, Drinks and Art Among Friends
August 30, 2017 at 6:00 pm
$300 for Individuals
$500 for Couples
Mature audiences only (18+)
Fundraiser
CigArt 2017
Dinner, Drinks and Art Among Friends
August 30, 2017 at 6:00 pm
$300 for Individuals
$500 for Couples
Mature audiences only (18+)
Join us for an evening of CigArt: Dinner, Drinks & Art Among Friends – this is OZ Arts' annual fundraiser benefiting our non-profit organization that supports contemporary arts in Nashville!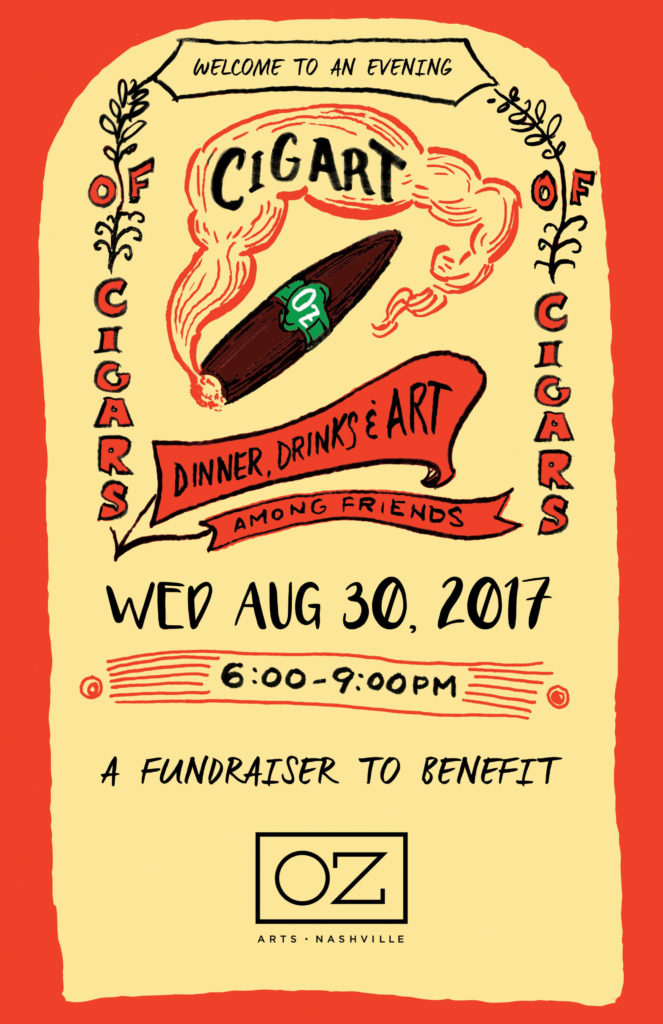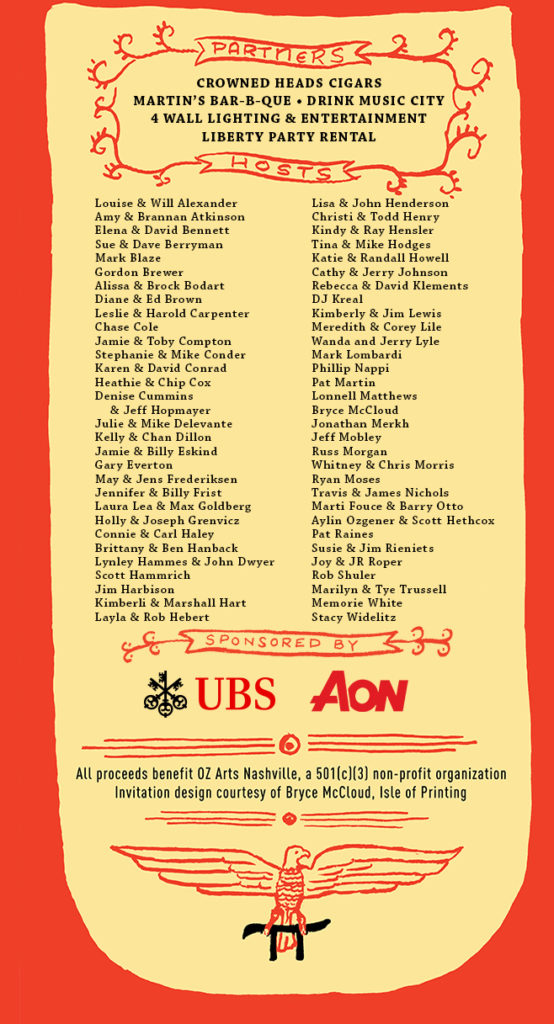 The creation of "CigArt" was inspired by over a decade of the Ozgener family doing hundreds of consumer events featuring their cigar brand, at the time, CAO. They noticed that the most outstanding events involved a combination of life's more affordable luxuries and took note of the relaxed feeling of camaraderie and fun that participants experienced together. At their best — these events became a celebration and appreciation of "the finer things" or "the good life." One of their friends suggested that we replicate and refine these events into one and add "Art" to the mix — and so, "CigArt" was born! 
FEATURED SPIRITS AND BREWS
Widow Jane
-10 Year Straight Bourbon Whiskey
-Rye Mash-American Oak Aged
-Rye Mash-Oak and Apple Wood Aged
Whistle Pig
-Straight Rye
-Farm Stock
Kavalan
-Classic Single Malt
-Concertmaster
-King Car Conductor
-Ex-Bourbon Oak
-Sherry Oak
Old Potrero
-18th Century Whiskey
-Single Malt Straight Rye
Jim Bean
-Knob Creek Straight Bourbon Whiskey
-Knob Creek Straight Rye Whiskey
-Knob Creek Single Barrel Reserve
Baker's
-7 Year Old Kentucky Straight Bourbon Whiskey
Suntory
-Toki Whiskey
Wines
-Wines of Substance Cabernet Saavignon
-Rayburn Russian River Chardonnay
-Bieler Père et Fils Rosé
Beer
-New Heights Nothing Fancy
-New Heights IPA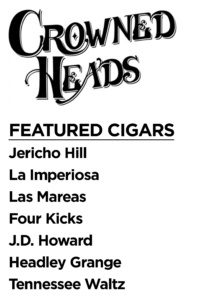 SaveSave
SaveSave
SaveSave
SaveSave
SaveSave
SaveSave
SaveSave
SaveSave
SaveSave
SaveSave
Brave New Art in Your Inbox
Sign up for email updates and be the first to know when tickets go on sale.
We'll never share your email with anyone.