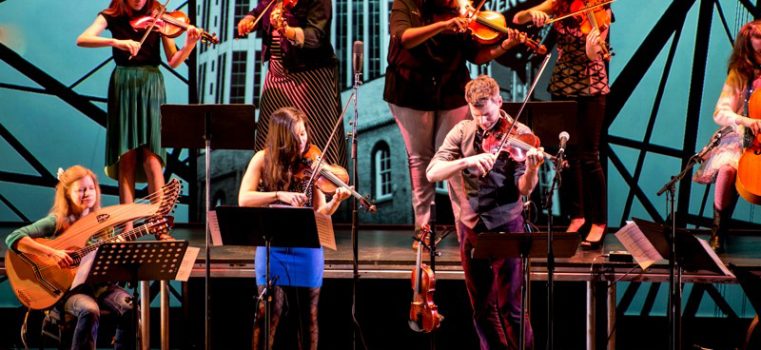 ETHEL+
Saturday, April 12, 2014
8pm, 
(70min, no intermission)
Tickets: $50
"…the potency of an amplified edgy rock band…" -STRINGS Magazine
OZ is thrilled to host the world premiere of ETHEL+, a new community-fueled concert by the always-innovative contemporary chamber quartet. The group will jam with Nashville musicians in a one-night only multimedia event inspired by YOUR visions of Nashville. Send us your words, lyrics and poems, your drawings, images and photos, your videos, music and animations—whatever Brave New Art best represents the Nashville you know and love. The group will draw inspiration from these submissions (and possibly include them in the performance!) to create music and visuals that showcase the creative spirit found in every corner of this great city.
Here's how to participate: upload a photo to your Facebook page, Twitter profile and/or Instagram feed using the hashtag #bravenewart or you can send our way through our submission form.
ETHEL invigorates contemporary concert music with exuberance, intensity, imaginative programming and exceptional artistry. In ETHEL+, the vibrant, New York City-based string quartet will perform with hand-picked, Nashville-based, nationally recognized musicians in a unique one-time-only performance. The artists will collaborate to create music that showcases how impromptu inspiration can result in an exciting artistic experience.