Music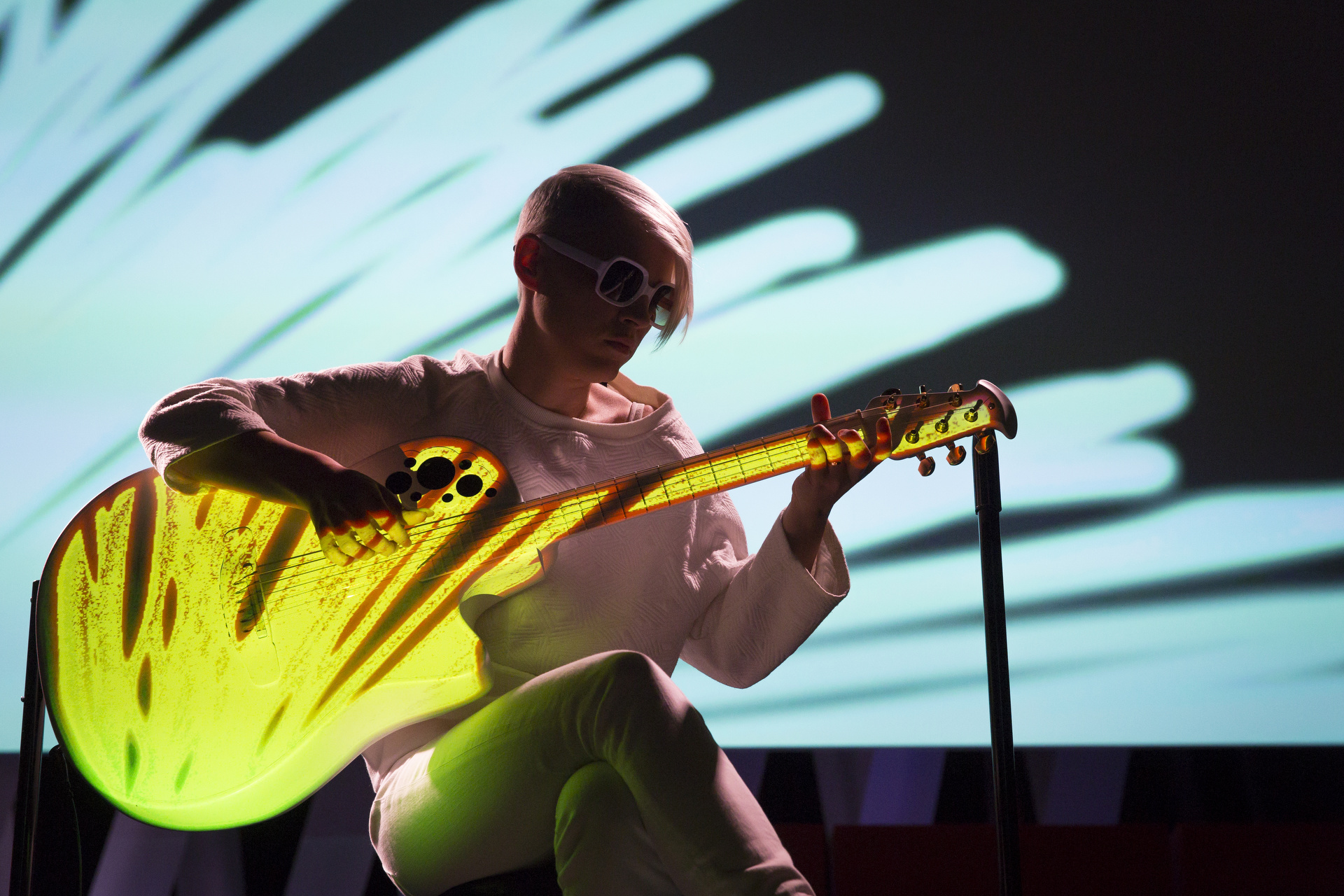 Main Stage
Kaki King
The Neck is a Bridge to the Body
April 15, 2016 at 8:00 pm
April 16, 2016 at 8:00 pm
Appropriate for all ages
Main Stage
Kaki King
The Neck is a Bridge to the Body
April 15, 2016 at 8:00 pm
April 16, 2016 at 8:00 pm
The Neck is a Bridge to the Body
Kaki King
Kaki King Rescheduled for April 15 & April 16
OZ Arts is pleased to announced that Kaki King will have two performances on April 15 and April 16. Tickets are on sale now.
Friday, April 15, 2016 | 8 PM
Saturday, April 16, 2016 | 8 PM – SOLD OUT
70 min / no intermission
"I've never seen anything like it… a sumptuous feast for the senses, a dizzying display of sound and vision by a guitarist already renowned for her innovation… I repeat: Do not miss this." – Boston Globe

"It's a beautiful thing when two entirely different art forms fit so well together that the boundaries between vision and sound, hand and ear, line and note, begin to blur. We're feeling that particular kind of synesthesia…" – Huffington Post
Details
Provocative and moving, surprising and beautiful, The Neck Is A Bridge To The Body is master guitarist and composer Kaki King at her visionary best. A truly diverse musical journey from groove to grit, this performance becomes a multimedia experience as digital algorithms process King's melodies, scratches, taps and strums into visuals uniquely crafted by Glowing Pictures (Animal Collective, David Byrne & Brian Eno, The Beastie Boys). As King deftly explores her signature Ovation Adamas acoustic six-string, luminous textures and imagery appear instantly, transforming her instrument into a video monitor. Additional projections cast onto a cinema screen backdrop tell a new story of creation in dialogue with those projected onto King's all-white guitar, customized specifically for this production. The result is a one-of-a-kind experience that is at once mesmerizing and thought-provoking.
---
Performance FAQs
Coming to a performance at OZ Arts? Here's what you need to know!
Brave New Art in Your Inbox
Sign up for email updates and be the first to know when tickets go on sale.
We'll never share your email with anyone.