Music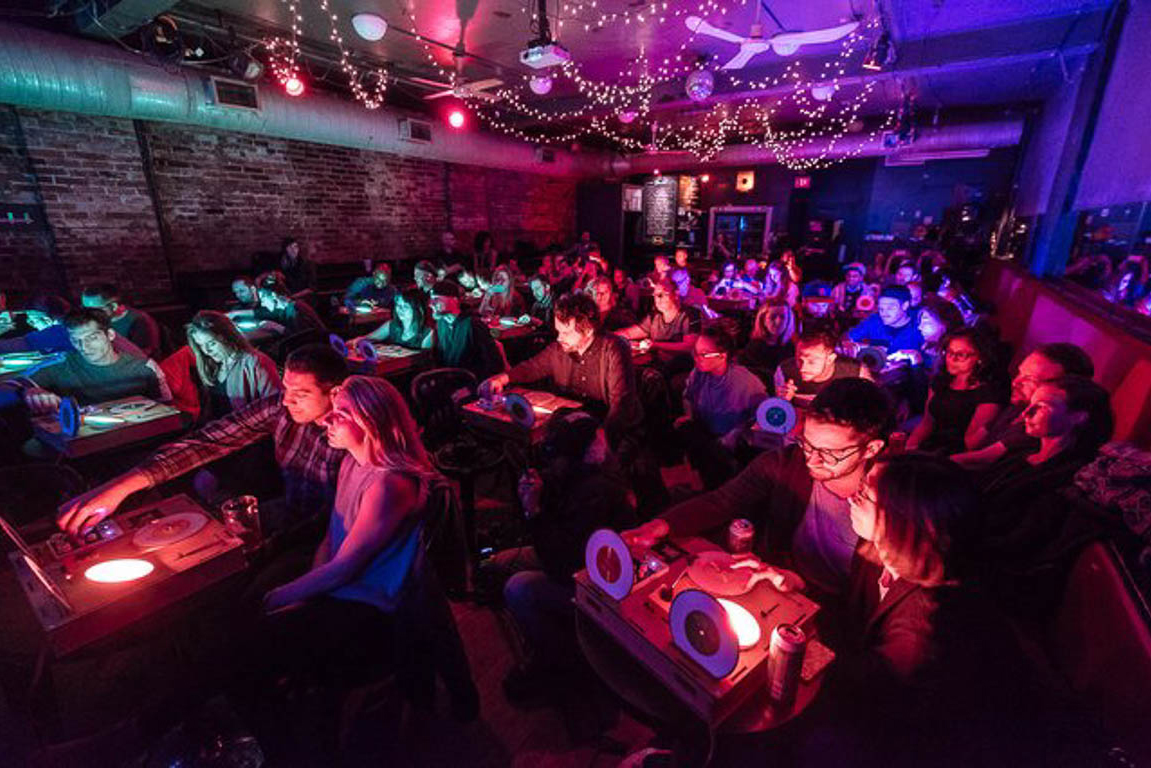 Main Stage
Kid Koala
Satellite
April 13, 2018 at 8:00 pm
April 14, 2018 at 8:00 pm
"…spontaneous, emotional, interactive and completely live."-Now Toronto
OZ Arts welcomes back world-renowned scratch DJ, music producer and award-winning graphic novelist Kid Koala, this time for Satellite – an innovative collection of dreamy, atmospheric tracks composed especially for this event. In this latest live experience, the audience is seated, four per table, and equipped with a turntable, effects box and a small crate of color-coded vinyl records. Through subtle colored lighting changes in the room, the audience is cued to play along. The audience is an integral part of the show, accompanying Kid Koala to create an "ambient vinyl orchestra," melding their individual strains into a fluid body of sound. The idea is to have 60 harmonized turntables create a unique, uplifting and dynamic evening of light and music.
The performance is 60 minutes with no intermission.
OZ Arts is pleased to host a Q&A following the April 13 performance.

MUSIC TO DRAW TO
An Evening of Quiet Time
Date: Sunday, April 15, 2018
Time: 6PM
Location: 21c Museum Hotel Nashville
Admission: FREE
Watch SATELLITE Trailer
This program is supported in part by Metro Nashville Arts Commission. 
Brave New Art in Your Inbox
Sign up for email updates and be the first to know when tickets go on sale.
We'll never share your email with anyone.