Dance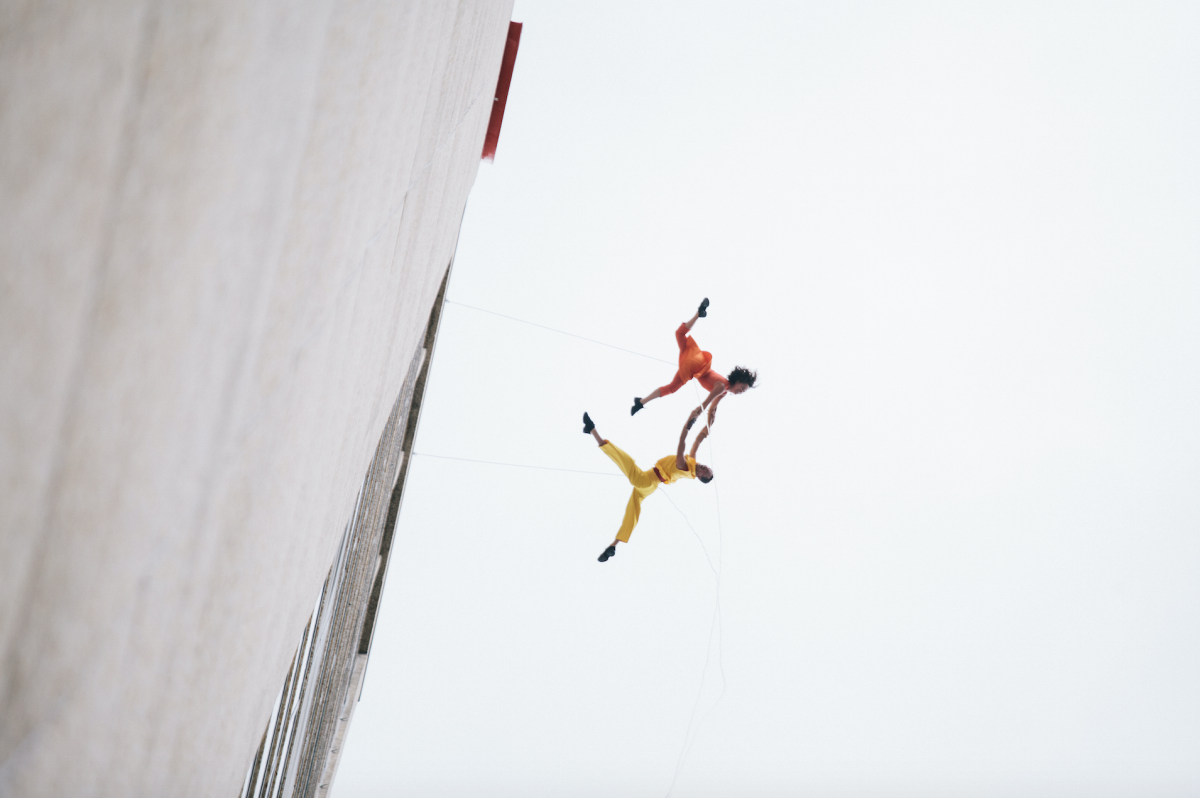 Main Stage
Bandaloop
Look Up Nashville! & Harboring
October 10, 2014 at 7:00 pm
October 11, 2014 at 7:00 pm
Appropriate for all ages
Main Stage
Bandaloop
Look Up Nashville! & Harboring
October 10, 2014 at 7:00 pm
October 11, 2014 at 7:00 pm
Look Up Nashville! & Harboring
Bandaloop
Friday, October 10, 2014
Saturday, October 11, 2014
7PM (60min, no intermission)
"A new definition of freedom." -SF Chronicle
A pioneer in vertical dance performance, BANDALOOP seamlessly weaves dynamic physicality and intricate choreography to create graceful weightlessness in dance.
Look Up Nashville!
Location: UBS Tower (315 Deaderick Street)
Monday, October 6, 2014
1pm (15min)
As a precursor to full-length performances at OZ, BANDALOOP presents Look Up Nashville! – a one-of-a-kind spectacle with the Nashville skyline as a backdrop. Take a picnic to work on October 6th and witness BANDALOOP dancers' stunning response to the architecture of the UBS Tower.
Harboring
BANDALOOP reimagines Harboring, their evening length work of sweeping drama and athletic grace, in three surprising locations at OZ. Set to original music, dancers perform eight distinct scenes as a "chorus" of local artists guide the audience from one performance site to another. Each vignette offers a different and breathtaking perspective from the company's signature, interactive, and unconventional approach to the art of dance.
Brave New Art in Your Inbox
Sign up for email updates and be the first to know when tickets go on sale.
We'll never share your email with anyone.