Music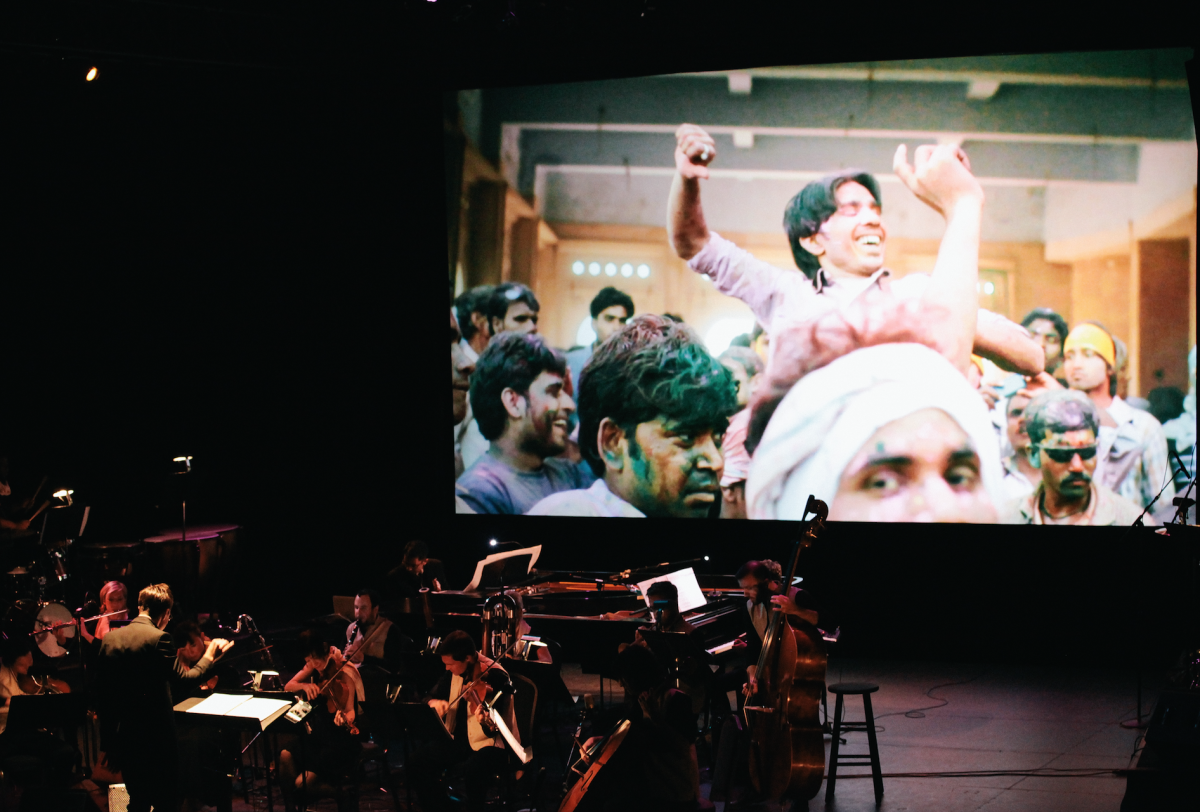 Main Stage
Vijay Iyer
Music of Transformation
November 8, 2014 at 8:00 pm
November 9, 2014 at 8:00 pm
Appropriate for all ages
Main Stage
Vijay Iyer
Music of Transformation
November 8, 2014 at 8:00 pm
November 9, 2014 at 8:00 pm
Music of Transformation
Music by Vijay Iyer
Film by Prashant Bhargava
International Contemporary Ensemble / Conducted by David Fulmer
SATURDAY, NOVEMBER 8, 2014, 8PM
SUNDAY, NOVEMBER 9, 2014, 2PM
(80min, 15min intermission)
One of "today's most important pianists." -The New Yorker
Pianist and composer Vijay Iyer, recently awarded a 2013 MacArthur fellowship, a 2012 Doris Duke Performing Artist Award and an unprecedented "quintuple crown" in the 2012 Down Beat International Critics Poll, is known for his fresh, vitalizing approach to modern music. OZ Arts is proud to present a unique two-part program celebrating Iyer's collaborations with an extraordinary collection of world-class artists.
Mutations I-X
Vijay Iyer, Piano and electronics; Miranda Cuckson and Michi Wiancko, Violins; Kyle Armbrust, Viola; Kivie Cahn-Lipman, Cello Mutations I-X showcases Iyer's unconventional style through a composition scored for piano, electronics, and string quartet. Through the interweaving of acoustic and electronic sound-textures and decisive improvisational interventions in notated music, Vijay Iyer has created a suite whose very subject is change.
RADHE RADHE: Rites of Holi
Music by Vijay Iyer / Film by Prashant Bhargava / With the International Contemporary Ensemble, Miranda Cuckson, Tyshawn Sorey and Michi Wiancko / Conducted by David Fulmer Inspired by the Holi festival, known around the world as a joyful, chaotic, and colorful celebration of springtime in India, RADHE RADHE: Rites of Holi was one of the most brilliant and exciting commemorations of last year's 100th anniversary of Igor Stravinsky's Rite of Spring. In collaboration with celebrated filmmaker Prashant Bhargava, Iyer composed new music within the structural framework of the famed Russian composer – but from an entirely new cultural perspective.
RADHE RADHE: Rites of Holi was created for and commissioned by Carolina Performing Arts at The University of North Carolina at Chapel Hill. Additional commissioning funds for revision and completion of the work were provided by The Brooklyn Academy of Music/ Next Wave Festival, CAP UCLA and The Strathmore Hall Foundation.
Brave New Art in Your Inbox
Sign up for email updates and be the first to know when tickets go on sale.
We'll never share your email with anyone.