Multimedia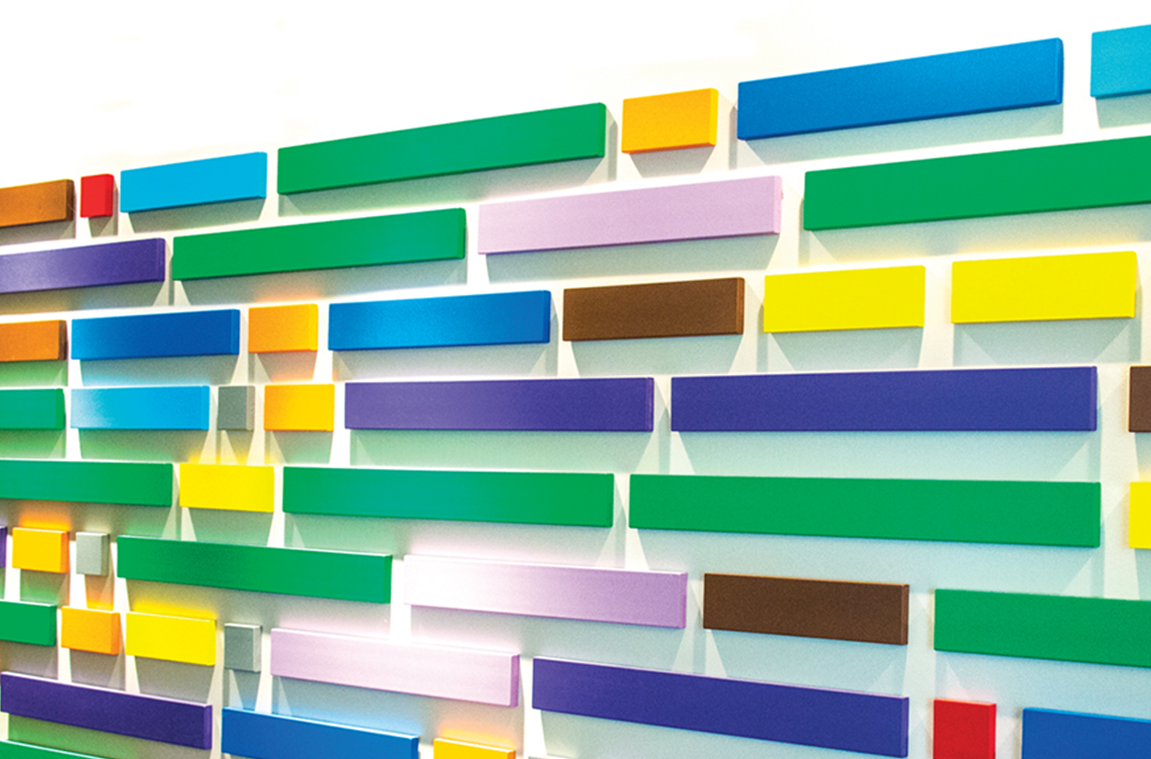 Main Stage
Pi Day 2015
Appropriate for all ages
Pi Day 2015

Featuring Laurie Anderson, Roy Wooten, Cano Ozgener, Mark Hanf, Joseph Hazelwood and Mark Rowan
9:26am to 2pm
Tickets: $20
"After a certain high level of technical skill is achieved, science and art tend to coalesce in esthetics, plasticity, and form. The greatest scientists are artists as well." –Albert Einstein
Pi Day is a return to origins for OZ Arts, whose founding grew out of an epiphany that Cano Ozgener had, about the healing power of the arts, while he was ill with cancer. In art-making, Ozgener found spiritual and mental nourishment to balance his physical frailty, and a way to channel his lifelong fascination with math and numbers, especially pi. Ozgener also finds synesthesia compelling; the ability of some to sense that specific numbers have associated specific colors. Influenced by Sol LeWitt, who often used numbers, letters and geometric figures in his art, the works in Ozgener's Pi Synesthesia series display varying shapes, and collections of shape, coded by the specific color that Ozgener has chosen for that numeral in the constant (3.1415…): yellow for 3, red for 1, brown for 4, red for 1, light blue for 5, and so on.
"The entire team is excited about celebrating Pi Day at OZ Arts," said Tim Ozgener, CEO. "I am particularly proud to have my father's Pi Synesthesia work and his views shared with our guests on this once-in-a-lifetime date. My dad's genius has been expressed through business, math, and love—and now through art. We are fortunate to be able to share it with Nashville on 3.14.15."
The day's program begins at 10am. Following opening remarks, North Carolina-based, mathematics-inspired arts educator Mark Hanf will deliver a brief multimedia introduction to pi. Then, around 10:15am, OZ Arts will present a panel discussion in which a variety of luminaries will talk about the intersection of art and science in their work. Participants will include Hanf; Laurie Anderson, one of America's most consistently daring creative pioneers and NASA's first and only ever artist-in-residence; Roy Wooten, five-time Grammy-winning percussionist and composer; Cano Ozgener, visual artist and the founder of OZ Arts Nashville; and Mark Rowan, President of Griffin Technology, the industry-leading consumer electronics company headquartered in Nashville. Prior to Griffin, Rowan developed mixing consoles used on independent films, TV shows, and Hollywood blockbusters including Spiderman and Pearl Harbor.
Schedule
9:26am Doors Open (3.1415926)
Coffee station available (Feisty Goat Coffee)
Breakfast pies (Music City Pie Co.)
 Experience visual art installations
10:00am Welcome & introduction to Pi
Mark Hanf  (multimedia presentation)
10:20am Introduction of panelists & panel discussion
Panelists: Laurie Anderson / Cano Ozgener / Mark Hanf / Mark Rowan / Roy Wooten
11:20pm Q&A
11:45pm Break
Food trucks on site: Music City Pie Co. / Crankees Pizzeria / Feisty Goat Coffee / Jeni's Splendid Ice Creams & Bar
Experience visual art installations created by: Cano Ozgener
Joseph Hazelwood, Digital video
Mark Hanf, live creation of sculpture
Mark Hanf, artist-engaged demonstration
12:45pm Doors open again for performance of "Pi and the Circle of Harmony"
1:00pm Performance by Roy Wooten ensemble (20+ players, 50min)
2:00pm End of daytime activities.
Brave New Art in Your Inbox
Sign up for email updates and be the first to know when tickets go on sale.
We'll never share your email with anyone.