Theater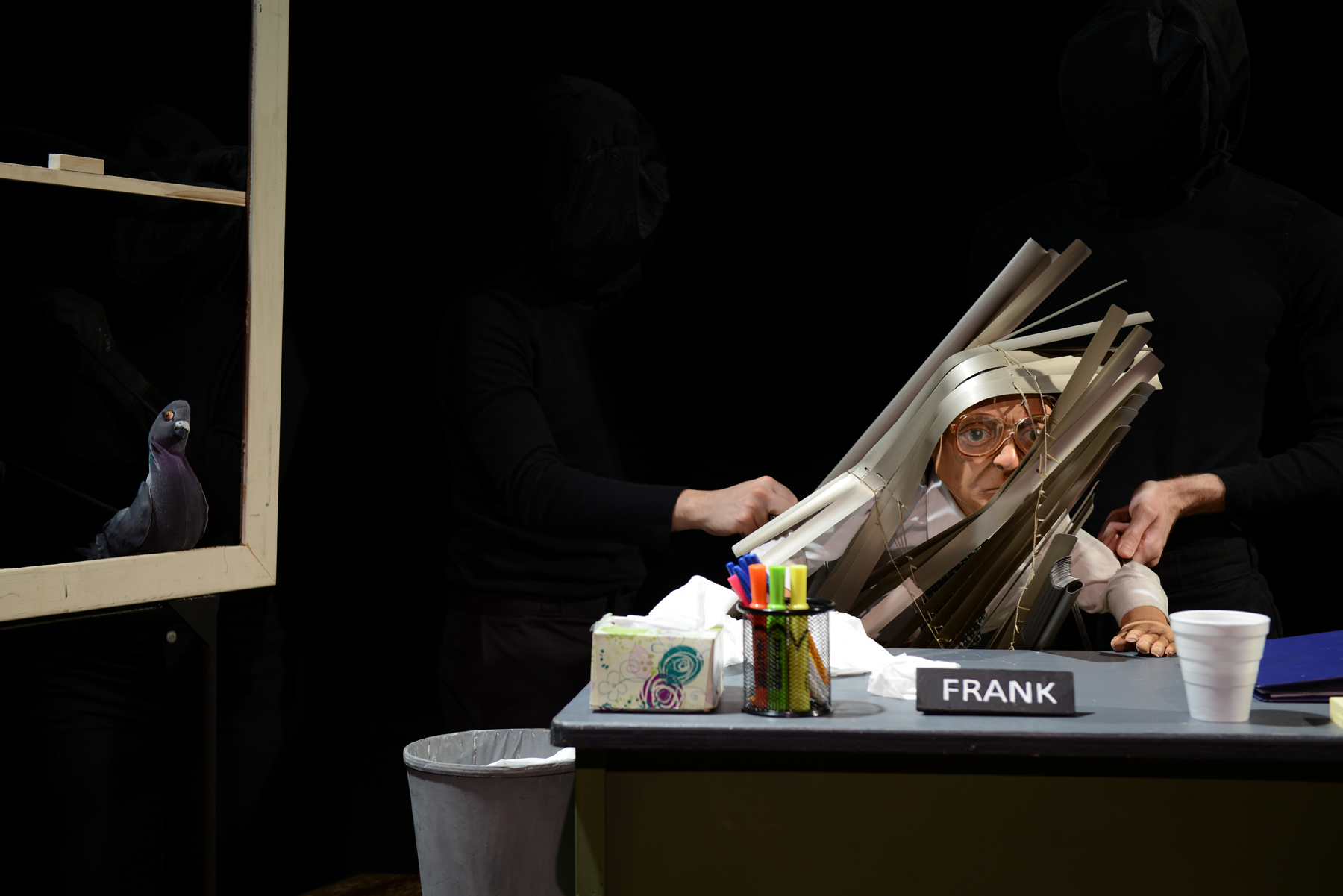 Community
The Pigeoning School Shows
February 15, 2018 at 10:00 am
February 16, 2018 at 10:00 am
Appropriate for all ages
Buy Tickets
Community
The Pigeoning School Shows
February 15, 2018 at 10:00 am
February 16, 2018 at 10:00 am
Robin Frohardt's The Pigeoning 
School Performances
(60 minutes, no intermission)
$10 per ticket | Grades 6-8
This program meets state academic standards. Click here for to the curriculum guide.
"…a tender, fantastical symphony of the imagination…"
-The New York Times
New York City office worker Frank is convinced the pigeons are plotting against him – when really, they are just trying to tell him something. The Pigeoning takes a look at the divide between man and nature at a time when listening to the animals may be our best bet…
Five puppeteers
Bunraku-style puppetry
Original score performed live
For more information or to register your school or group, please contact Kate Abrams, Artistic Associate, kate@ozartsnashville.org.
Location: OZ Arts Nashville
6172 Cockrill Bend Circle
Nashville, TN 37209
THE PIGEONING (official trailer) from Elsie Management on Vimeo.
Brave New Art in Your Inbox
Sign up for email updates and be the first to know when tickets go on sale.
We'll never share your email with anyone.