Visual Art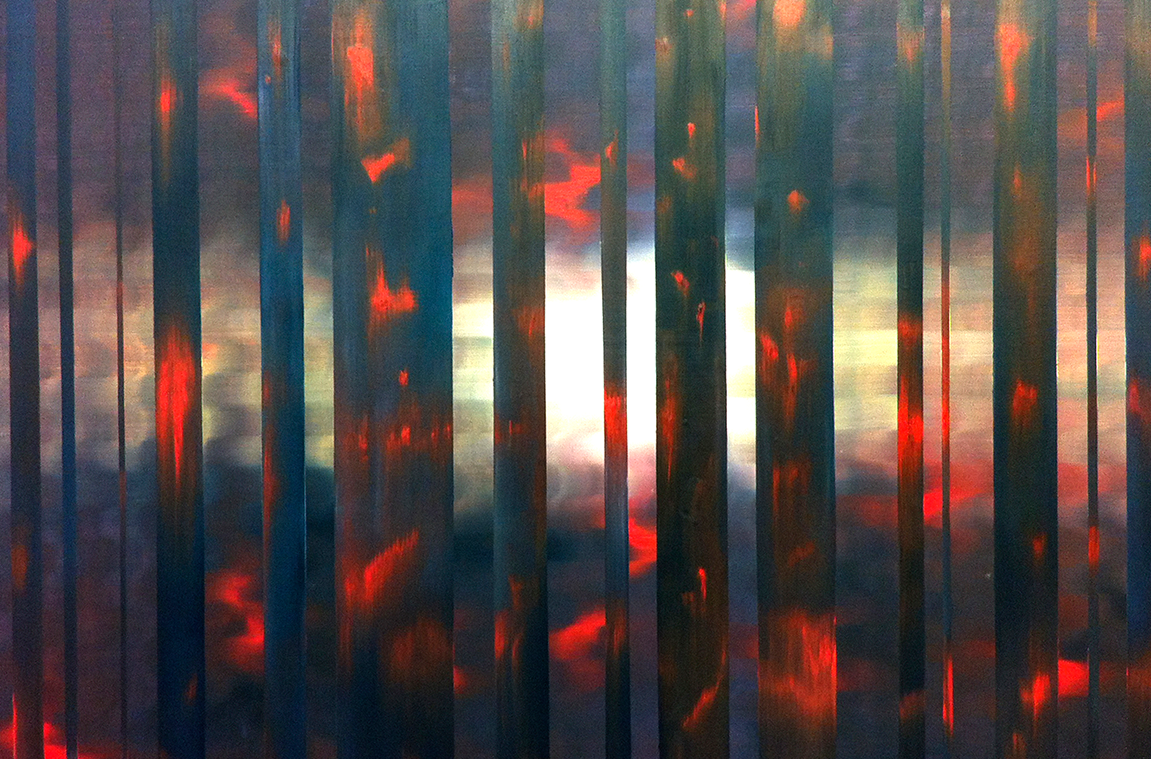 Gallery Exhibition
Red Arrow Gallery Opening Exhibition
Nov. 5, 2015 to Dec. 5, 2015
Admission is free
Gallery Exhibition
Red Arrow Gallery Opening Exhibition
Nov. 5, 2015 to Dec. 5, 2015
Admission is free
Thursday, November 5, 2015 at 6PM
OZ Arts Nashville
About
The Red Arrow Gallery will take up residence at OZ Arts Nashville for two months while its new home at 919 Gallatin Avenue is being renovated. A group show of works by 24 artists has been curated by gallery owner, Katie Shaw, and will be on exhibition at OZ Arts Nashville from November 5 until December 30, 2015, when a new gallery space will open in January 2016.
Artists participating in the exhibition include:
PAINTING:
Shawn Hall (New Orleans, LA)
Betsy Stirratt (Bloomington, IN)
Cathleen Windham (Nashville, TN)
MIXED MEDIA 2D:
Kate Krebs (Nashville, TN)
Daniel Holland (Nashville,TN)
Alic Daniel (Nashville, TN)
Patrick Adams (Lexington, KY)
William Loveless (Joshua Tree, CA)
Mikewindy (Nashville, TN)
Mary Mooney (Nashville, TN)
Lindsy Davis (Nashville, TN)
Rick Borg (Columbus, OH)
Tanner McGuire (Joshua Tree, CA)
Jerry Phillips (Nashville, TN)
Zach Searcy (Knoxville, TN)
Christopher Bost (Joshua Tree, CA)
Dana Oldfather (Cleveland, OH)
DRAWING:
Julia Smith (Nashville, TN)
Casey Promise (Nashville, TN)
Amy Herzel (Roanoke, VA)
MIXED MEDIA 3D:
Mahwish Chishty (Chicago, IL)
Caleb Groh (Nashville, TN)
VIDEO:
Diane Best (Joshua Tree, CA)
PHOTOGRAPHY:
Sam Aslanian (Napa Valley, CA)
About Red Arrow Gallery
The mission at Red Arrow Gallery is to present museum-caliber exhibitions by local and international artists working in all media. We are particularly devoted to developing and launching the careers of emerging and under-recognized artists at varying stages in their careers. Our goal is to respond quickly to what's happening in the contemporary art scene, to encourage artists to experiment freely, and to educate art enthusiasts and collectors about new work. We strive to create an environment that is both risk-taking and welcoming for artists, collectors, and art appreciators alike.
The Red Arrow Gallery first began in the high-desert community in Joshua Tree, Calif. and gained national and international recognition. The first art gallery to open in downtown Joshua Tree in 2007, the gallery set up shop in an old building marked with a 15-foot red arrow sign (the historic landmark that served as inspiration for the gallery's name and logo). In 2010, with the mind for expansion, the gallery moved to the heart of Joshua Tree Village and continued monthly openings for two more years. In March 2014, The Red Arrow Gallery opened its doors for the first time at their new home in East Nashville, Tenn.
Brave New Art in Your Inbox
Sign up for email updates and be the first to know when tickets go on sale.
We'll never share your email with anyone.