Gallery Exhibition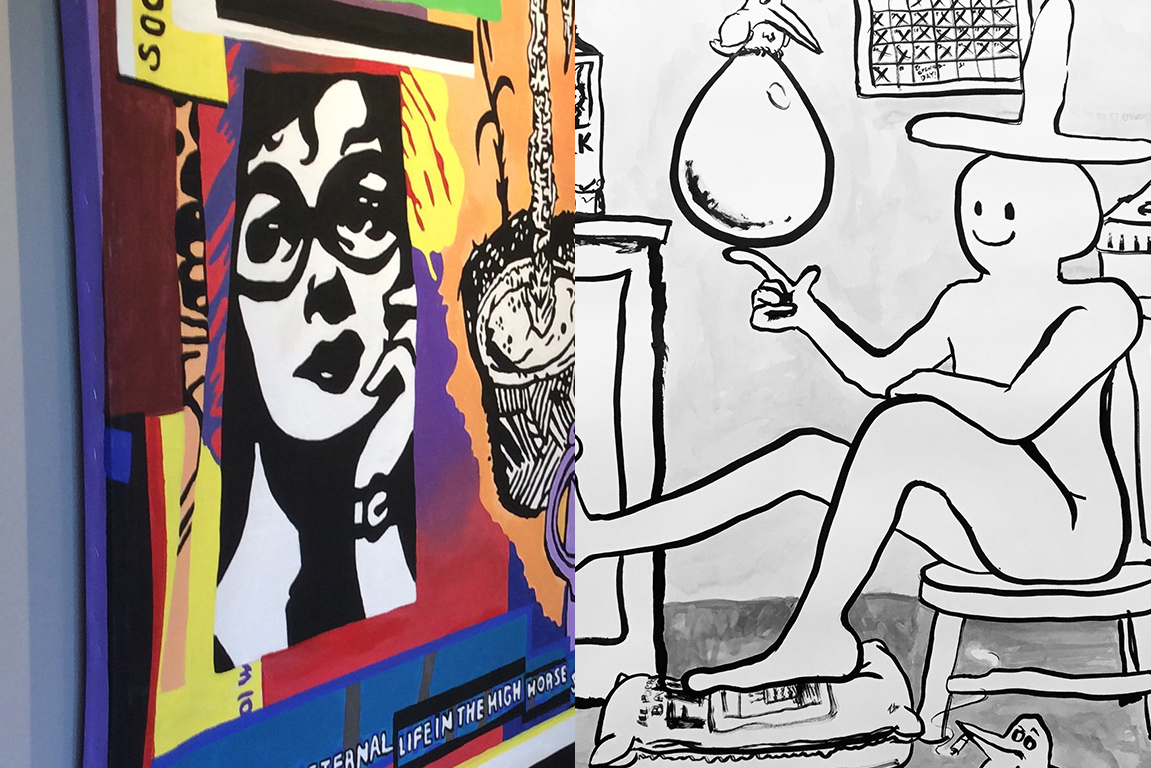 Gallery Exhibition
Sophia Eisenbart & Dylan Moss
Jan. 27, 2018 to Mar. 15, 2018
Admission is free
Gallery Exhibition
Sophia Eisenbart & Dylan Moss
Jan. 27, 2018 to Mar. 15, 2018
Admission is free
Opening Reception on Feb. 22
OZ Arts + Elephant Gallery will co-host an opening reception on Feb. 22 from 6pm to 8pm, including conversation with the artists. The reception is free and open to the public with RSVP.
Sophia Eisenbart
Sophia Eisenbart is a recent BFA graduate from Austin Peay State University in Clarksville, TN.
Sophia is a multimedia artist, working in assemblage, paint, and digital formats. This body of work evolved from tiny collages, made from collected scraps of fabric, paper, and found objects into massively enlarged digital scans before making their latest transformation into large-scale acrylic paintings. Her work is inspired by a fascination with small objects and images, high vibrational colors, and a love for patterns, illustrations and comics.
Dylan Moss
Dylan Moss is an illustrator taught by comics and gig posters. His work often focuses on a satirical, goofy worldview, with subject matter ranging from war and loss to teamwork and fable. By employing visual puns, slapstick humor, and a dark sense of absurdism, Moss aims to make the viewer stand squinting in front of the piece, scratching their head and questioning their own interpretation of it.
Moss moved to Nashville from Baltimore in February 2017 after living between warehouses and very populous punk houses for four years. The change of scenery and reduction of about seven roommates at a time has allowed him to find peace of mind, and fill that peaceful mind with noisy barbaric cartoon hellscapes to be regurgitated and sold to the public.

A co-production to introduce stimulating Tennessee-based artists within Nashville's center for contemporary art.
Elephant Gallery, located in the Buchanan Arts District of North Nashville, showcases weird, beautiful, provocative artwork by both the underrepresented and the famous, those new to their craft and masters of their trades.
Brave New Art in Your Inbox
Sign up for email updates and be the first to know when tickets go on sale.
We'll never share your email with anyone.