Dance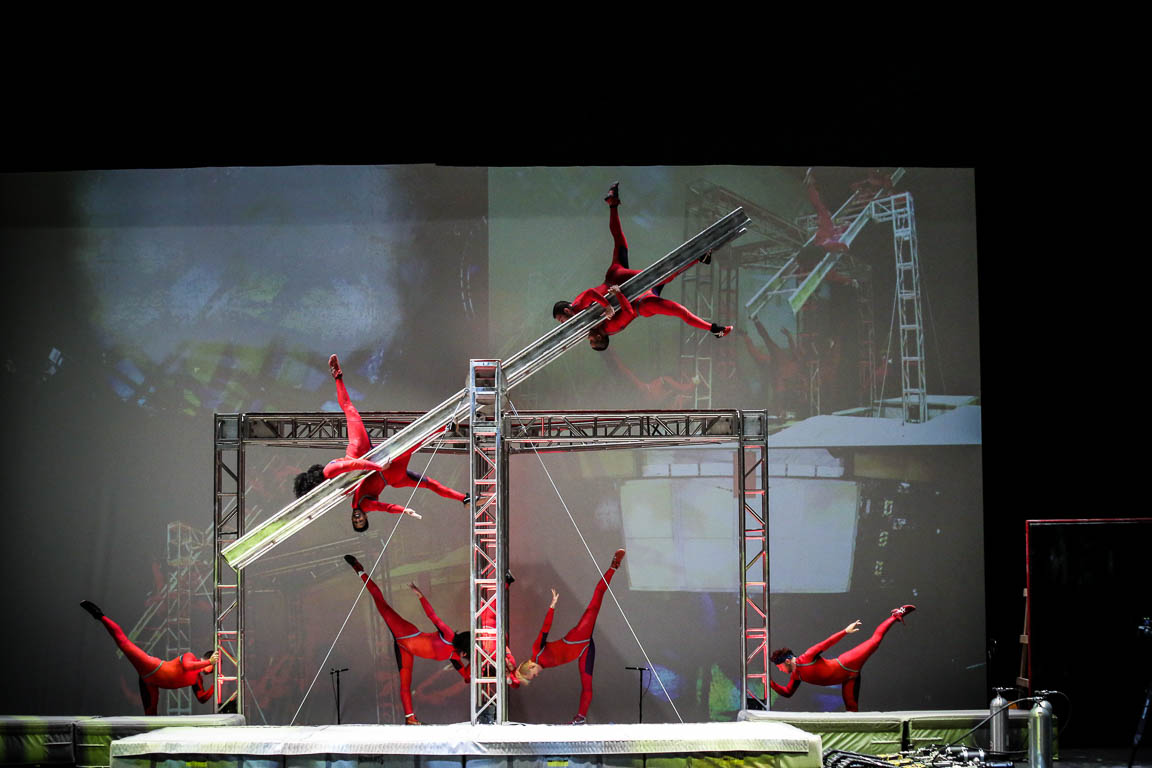 Main Stage
STREB
SEA (Singular Extreme Actions)
January 27, 2018 at 3:00 pm
January 27, 2018 at 8:00 pm
January 28, 2018 at 2:00 pm
$50 for Adults
$25 for Children 12 & Under
Appropriate for all ages
Main Stage
STREB
SEA (Singular Extreme Actions)
January 27, 2018 at 3:00 pm
January 27, 2018 at 8:00 pm
January 28, 2018 at 2:00 pm
$50 for Adults
$25 for Children 12 & Under
Appropriate for all ages
"There's always a cloud of danger hovering over a work by Elizabeth Streb: It can be nerve-racking to watch but impossible to look away." -The New York Times
MacArthur "Genius" Award-winner, Elizabeth Streb has dived through glass, allowed a ton of dirt to fall on her head, walked down (the outside of) London's City Hall, and set herself on fire, among other feats of extreme action. Streb founded STREB EXTREME ACTION in 1985 and has investigated the possibility of human flight ever since. Centrifugal force, gravity, impact, balance/counter-balance and strength have been the focus of her extraordinary company of dancers for decades, and OZ Arts is thrilled to welcome them to Nashville.
SEA is a wild kaleidoscope of Action Events and music; human bodies careening through, around, and above invented hardware accompanied by STREB's resident DJ & Emcee. SEA combines new work with reimagined signature pieces, instilling them with new life and energy.
SEA is about 90 minutes, including one 15-minute intermission.
Post-show Q&A will follow the two performances on January 27.
Her popular book, STREB: How to Become an Extreme Action Hero, was made into a hit documentary, BORN TO FLY: Elizabeth Streb vs. Gravity, directed by Catherine Gund (Aubin Pictures), which premiered at SXSW and received an extended run at The Film Forum in New York City in 2014. For London 2012 – the Cultural Olympiad for the Summer Games, STREB was commissioned to create "One Extraordinary Day" – seven action events across major London landmarks including the Millennium Bridge, Trafalgar Square and The London Eye.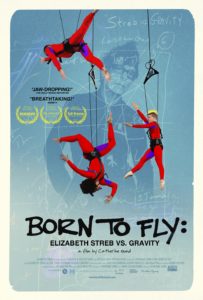 RSVP for the free film screening of BORN TO FLY: ELIZABETH STREB VS. GRAVITY
Date: Sunday, January 28, 2018 | 6PM
Location: 21c Museum Hotel Nashville 
SEA (Singular Extreme Actions) PROMO

This program is supported in part by Metro Nashville Arts Commission and Pinnacle Financial Partners.
Brave New Art in Your Inbox
Sign up for email updates and be the first to know when tickets go on sale.
We'll never share your email with anyone.