Dance & Visual Art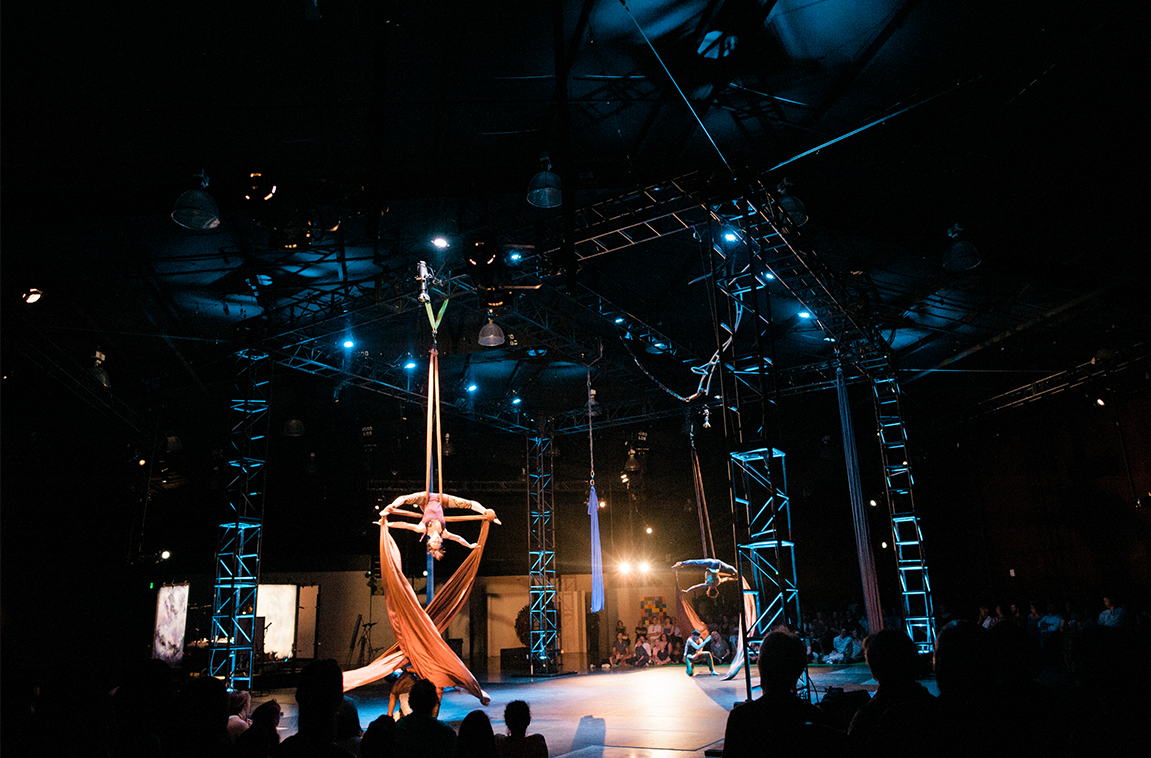 TNT
FALL & Mary Mooney
A Bending Of Its Own Kind
June 15, 2017 at 7:00 pm
Appropriate for all ages
TNT
FALL & Mary Mooney
A Bending Of Its Own Kind
FALL (Nashville's first aerial contemporary dance company), presents a new work examining overcoming obstacles and personal limits. Mary Mooney, Nashville-based visual artist, will paint a number of large, museum-grade acrylic "canvases" in, around and throughout the performance— live—as a study of the movement created by FALL's dancers. Mooney's artworks will serve as a permanent record to this ephemeral moment, and the body of works created will be on display in OZ's visual art gallery in the months following the live event. Mooney says, "I am deeply interested in the ways cultural norms can suppress an individual's personal experience. In response to "A Bending of Its Own Kind", I examine how our inner voice of self-judgment is actually product of toxic cultural prescriptions about body, beauty, and idealized identity. I will tackle these themes in a live painting as Rebekah and the dancers of FALL move through her autobiographical journey."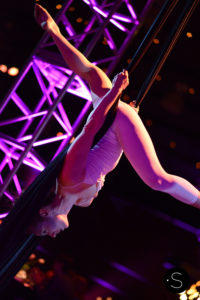 Founder and artistic director, Rebekah Hampton Barger, investigates her own personal struggle with severe scoliosis through a physical performance that blends classical and contemporary dance with a mix of aerial fabric and an invented apparatus. In this work, Barger examines the psychology behind physical limitations in a broad range of gravity-challenging movement.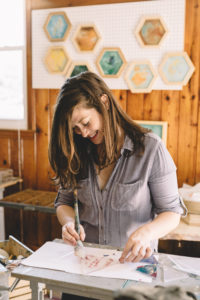 Mary Mooney was born in Atlanta, GA and holds an interdisciplinary BFA from Denison University in Ohio. Her work is included in the collections of Margaret Windisch, the Denison University Philosophy Department, the Elizabeth Suzann Studios, and the Germantown retail boutique and salon, Poppy and Monroe. Mooney has exhibited in galleries across the United States and Italy. She served as the Director and Head Curator of the Landis House Museum in Newport, PA, before relocating Nashville, TN in 2012. She is currently an Artist-in-Residence at abrasiveMedia. Mary lives and works in East Nashville, where she lives with her partner Nathan and their dog, Bridgette. She is represented in Nashville by the Red Arrow Gallery.
TNTs supported by the Tennessee Arts Commission and the Danner Foundation
CHECK OUT FALL'S ARTS BREAK ON NPT


Brave New Art in Your Inbox
Sign up for email updates and be the first to know when tickets go on sale.
We'll never share your email with anyone.