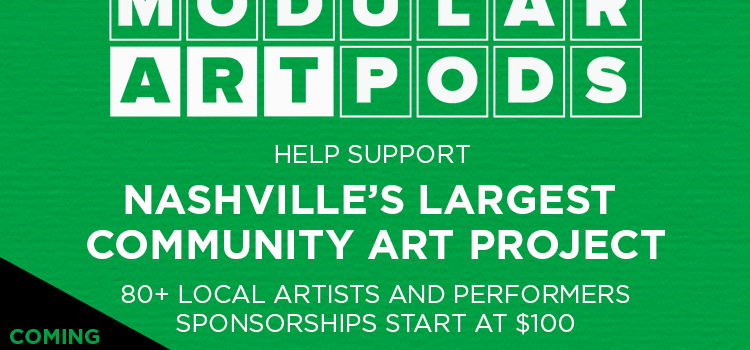 You can be part of one of Nashville's largest community art projects ever.
More than 80+ local artists and performers will participate in the Modular Art Pods installation taking place in June 2016 during the In-Site Visual Arts Festival.
OZ Arts is looking for companies and fans of local art to support this worthwhile project.
Thank you for your commitment to local arts in Nashville.
Sponsor Opportunities
Smaller Pods – $100 each – includes one ticket to the Visual Art Festival, $15
value
Larger Pods – $200 each – includes two tickets to the Visual Art Festival, $30
value
Sponsor Recognition
All sponsors will receive the following recognition:
Recognition on website
Listing in the exhibition program
Recognition on sponsor signage