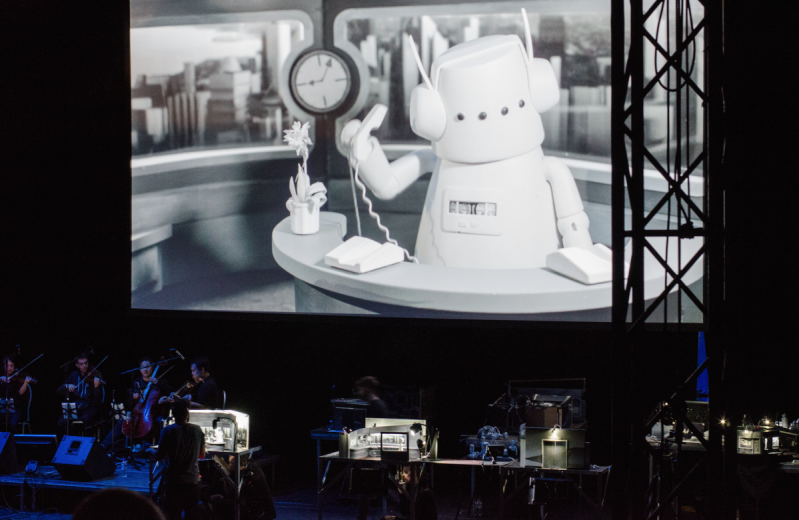 Nufonia Must Fall Live
Kid Koala
Friday, March 4, 2016 | 8 PM; Doors at 7 PM
Saturday, March 5, 2016 | 8 PM; Doors at 7PM
60 min / no intermission
"delightful…The film, small and tender, could stand strong on its own, but the heart of the production lies in watching it being created." – The Guardian (UK)
Tickets
Details
Montreal-based scratch DJ and music producer Kid Koala presents a live multimedia adaptation of his graphic novel Nufonia Must Fall. This film noir love story centers around a headphones-sporting robot on the verge of obsolescence, smitten with a winsome office drone. Directed by K.K. Barrett (recently Oscar-nominated for Her) the story unfolds via real-time filming and editing of a cast of handheld puppets on more than a dozen miniature stages. Audience members can alternate their attention between the live performance and the close-up projection on a single cinema screen, synchronously accompanied by The Cecilia Quartet and Kid Koala performing live sound effects and his original score for piano, strings and turntable.
New! Afterparty with Kid Koala on Saturday, March 5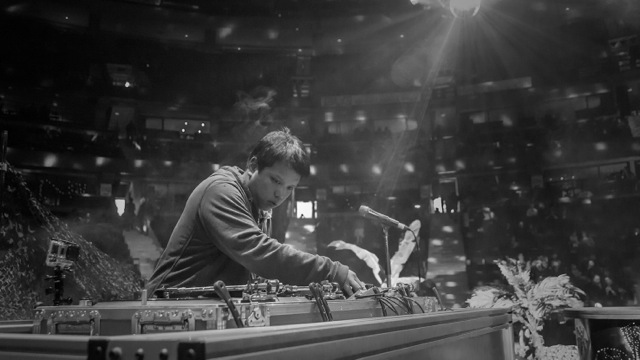 Kid Koala will have a special performance at 9:30PM at OZ Arts following the Saturday performance of "Nufonia Must Fall." Tickets to the afterparty are included with the Saturday performance.
Tickets to Kid Koala Afterparty
You should purchase these tickets if you plan to attend only the afterparty. Tickets will also be available at the door.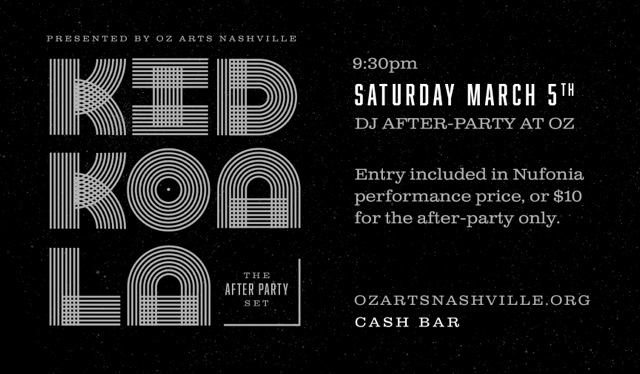 ---
Performance FAQs
Coming to a performance at OZ Arts? Here's what you need to know!