Music-Theater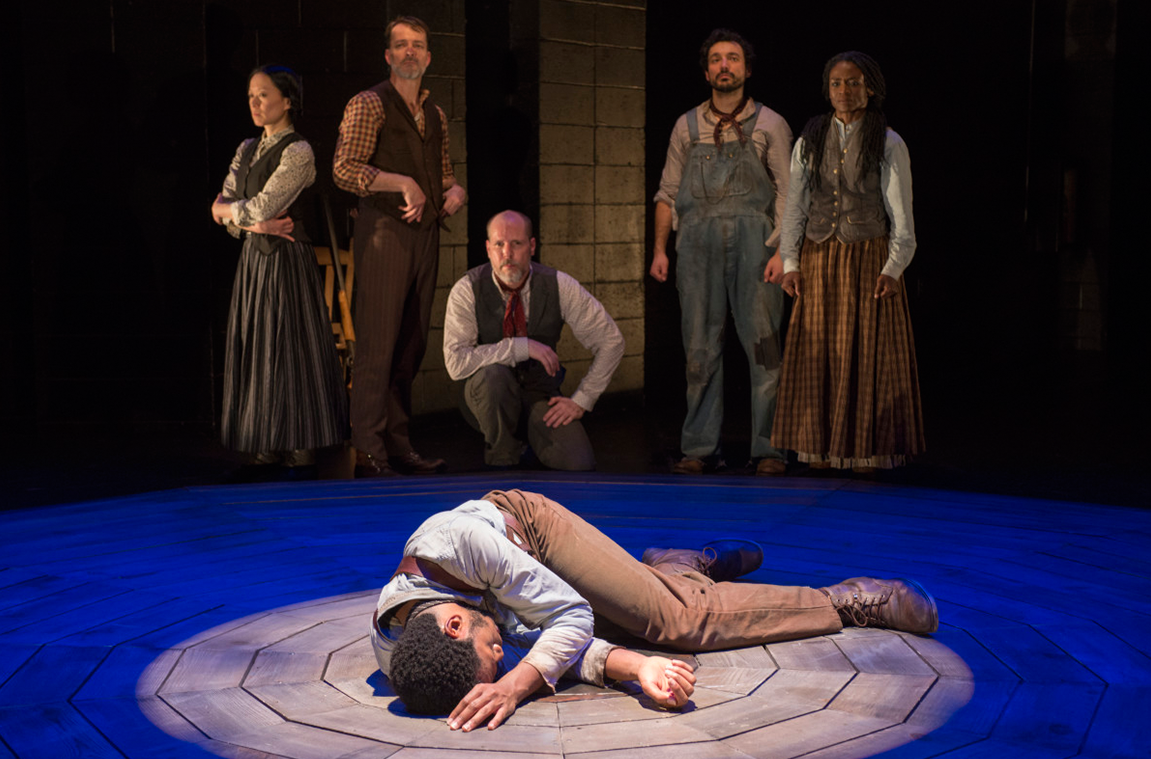 MainStage
Julia Wolfe, SITI Company and Bang on a Can All-Stars
Steel Hammer
November 20, 2015 at 7:30 pm
November 21, 2015 at 7:30 pm
Appropriate for all ages
MainStage
Julia Wolfe, SITI Company and Bang on a Can All-Stars
Steel Hammer
November 20, 2015 at 7:30 pm
November 21, 2015 at 7:30 pm
Steel Hammer
Julia Wolfe, SITI Company and Bang on a Can All-Stars
Friday, November 20, 2015 | 7:30PM; Doors at 6:30PM
Saturday, November 21, 2015 | 7:30PM; Doors at 6:30PM
115 minutes, no intermission
Appropriate for ages 13 and older
"astonishingly compelling" – The Washington Post
Details
Appalachian folklore has immortalized the legend of John Henry, the steel-driving man, through song, illustration and tall tale since the 1870s. In Steel Hammer, (2015 Music Pulitzer Prize winning composer) joins forces with and to present a dramatic music-theater piece that creatively explores the subject of human vs. machine and the cost of hard labor on the human body and soul. Culling from the vibrant oral traditions of Appalachia, Steel Hammer incorporates lyrics by Julia Wolfe and text from four remarkable American playwrights – , , and – based on hearsay, recollection and legend.
At OZ Arts, the audience intimately surrounds a circular stage as the Bang on a Can All-Stars perform Wolfe's score. Directed by , performers take on wooden bones, mountain dulcimer, step dancing and complex patterns for stage tableaux as they explore the human impulse to tell stories through this quintessential American tale.
---
Performance FAQs
Coming to a performance at OZ Arts? Here's what you need to know!
SaveSave
SaveSave
Brave New Art in Your Inbox
Sign up for email updates and be the first to know when tickets go on sale.
We'll never share your email with anyone.