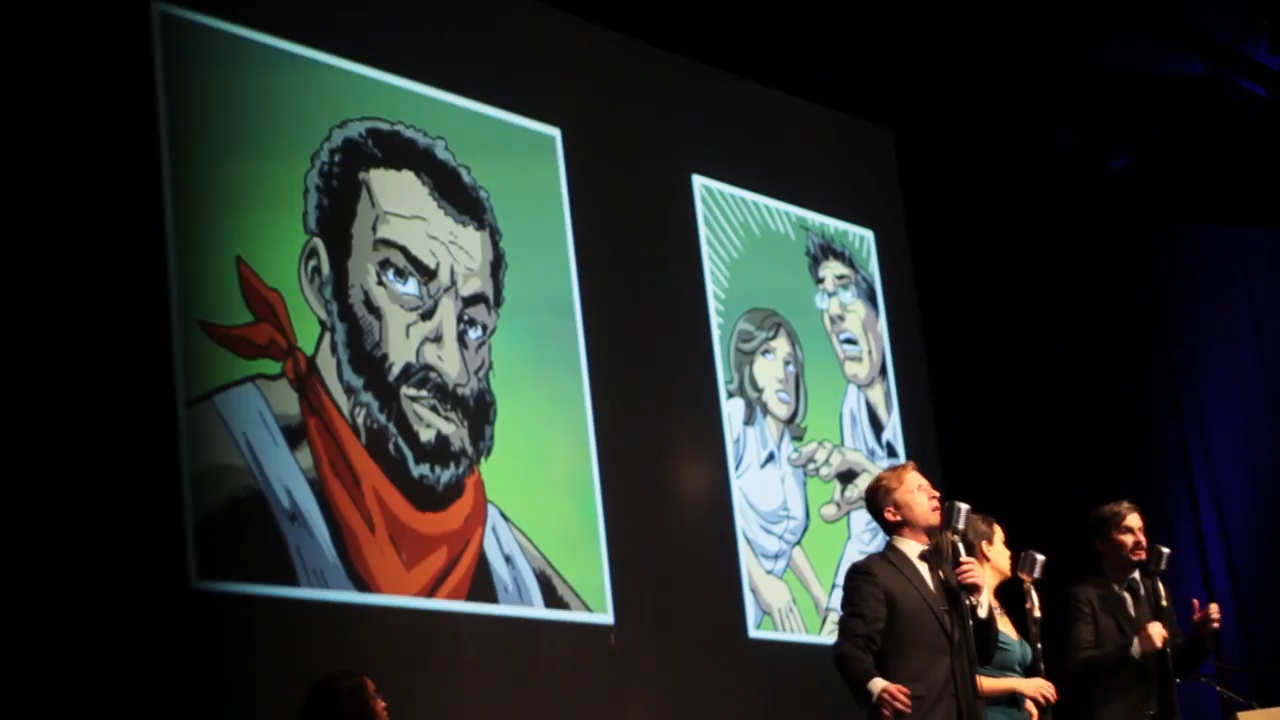 The Intergalactic Nemesis, Book 1: Target Earth
Friday, March 7, 2014
Saturday, March 8, 2014
7pm
(2 hours, including a 20min intermission)
Tickets: $40 (age 13 and older)
$20 (age 12 and younger*)
*recommended for audiences seven years and older
"Something you must experience if you're a fan of awesome!" – collider.com
Live-Action Graphic Novel
A one-of-a-kind theatrical experience, The Intergalactic Nemesis is a mash-up of radio drama with comic book imagery resulting in an adventure story like none other. Three actors voice dozens of characters, while one Foley artist creates hundreds of live sound effects, and a pianist accents every move with an original score in this tale of a no-nonsense reporter and her cohorts struggling to save Earth from the threat of an alien invasion.
Inspired by Raiders of the Lost Ark, Star Wars and the pulp serials of the 1930s, this dynamic performance incorporates more than 1,250 original hand-drawn, full-color comic book images projected in enormous scale. This is a show you'll never forget, for audiences aged 7-107!
The year is 1933. Are you ready for the adventure?